Company
Manufacturing fabric covering and knitwear for mattress protectors for hospitals, hotels and domestic use.
♥
0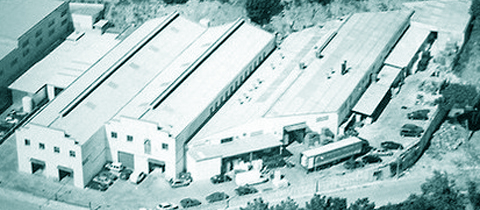 Hindsight View
In the early 1974, in a small workshop in Argentona (Barcelona), started a business plan which was consolidated four years later under the name Estampados Gispert, S.L in the hands of its founder and present manager, Joan Carmona, one of many entrepreneurs who gave a boost to the textile sector in the Maresme region.
From then on, Estampados Gisbert, S.L hasn't stopped growing and we have gone from the first T-shirt manual printing to new Industrial processes for the Home, enlarging production to tenterings and calenderings, weavings and perching to the dying and bleaching, keeping the family business nature but at the same time innovating and adapting our client's needs and demands.
This way, in the last year, in order to satisfy a more demanding market, we have made important investments enlarging massive production in laminated PVC and coverings by induction (PU and PVC) for domestic, hotel and hospital uses; we have added new machinery to offer a better output in the industrial processes, we have also enlarged the investigation lab for the study and creation of new fabrics and we have boosted production systems to favour the environment.
Estampados Gisbert owns a vertical production system which allows us to control, develop and speed up the production process of the products. From weavings, dyes, laminated and induced, perching and functional finishing to the stock storage for our clients.

Our brand: Quality
Estampados Gisbert, S.L is based in Dosrius (Barcelona) and counts with 10.000m2 facilities where we develop all of our vertical production and this allows us to control the whole productive process and offer our clients the highest quality to compete in the difficult market of textile for the home.
Our clients' faithfulness is the best guarantee. Our commitment is to work with our clients side by side, giving adapted solutions to their needs and with this spirit it's now the second generation that has put new effort to boost, investigate and improve the efficiency of our services.
We are specialised in
Manufacturing fabric covering and knitwear with polyurethane (PV) and PVC for technical mattress protectors for hospitals, hotels and domestic use. Our vertical production system allows us to control, develop and speed up all the manufacture processes of our products in our facilities.
Now also Hotmelt
Estampados Gisbert has expanded its industrial processes with the purchase of a machine that will give greater coverage Hotmelt to customer demand. Variety of widths and weights both non-phthalate PVC and PU. Ask for free quote.